Municipal trees, including street trees along roadways in the Township of Langley are important natural assets. Keeping them healthy benefits all of us, providing critical shade, cleaning our air, assisting with drainage, and much more. These municipal trees are only to be maintained or pruned by Township employees and contractors with specialized training.
Did you know? Street trees planted in the municipal road allowance fronting your property are owned by the Township of Langley.
Maintaining street trees
If you have any questions, concerns or requests regarding the maintenance of municipally owned trees, or to help determine ownership if you are unsure, please complete this form, call 604-532-7300, or email trees@tol.ca.
Residents can help ensure municipal trees remain strong and vibrant parts of our community by following these recommendations and complying with the Township of Langley bylaws that help protect them.
Do not prune/remove municipal trees
Street trees are planted as part of development and are the sole responsibility of the municipality to maintain.
The Township employs staff and contractors who have specialized training to maintain trees and keep them healthy.
Unauthorized pruning/removal of municipal trees will be subject to penalties under Tree Protection Bylaw No. 5478.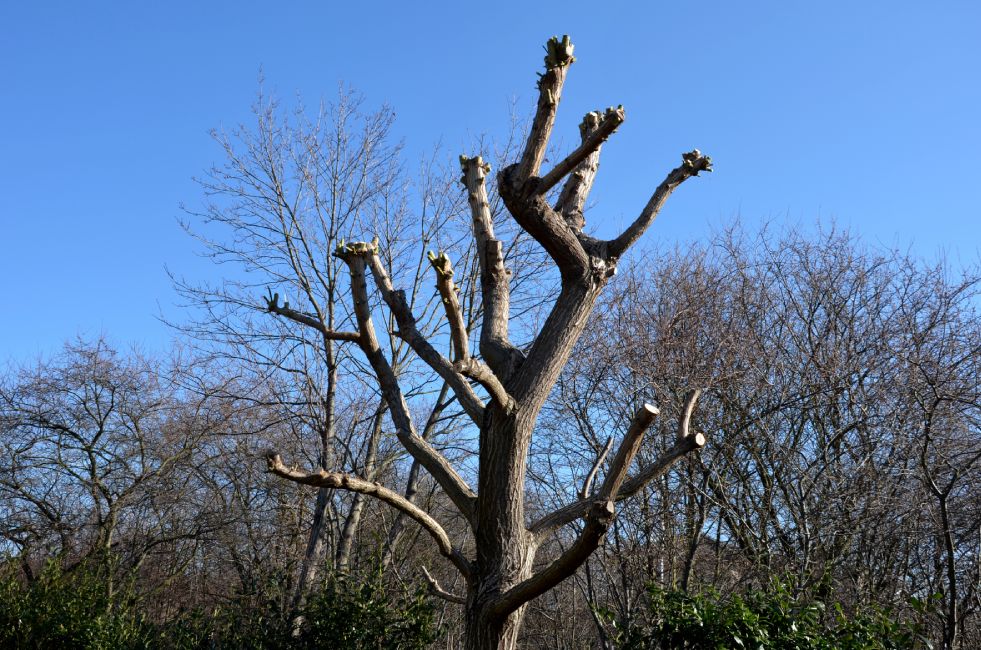 Topping damages trees
Topping is a destructive pruning practice, which involves the indiscriminate cutting of branches.
Topping is harmful to the tree because it can lead to multiple problems such as decay, formation of hazardous re-growth, permanent disfiguration of the tree, and death.
Topping is commonly used to reduce the size of the tree, but in fact, causes the tree to grow even faster and increases long-term risks.
Topping is also known by other names such as heading, tipping, rounding over, and hat racking.