Township Recognizes Outstanding Volunteers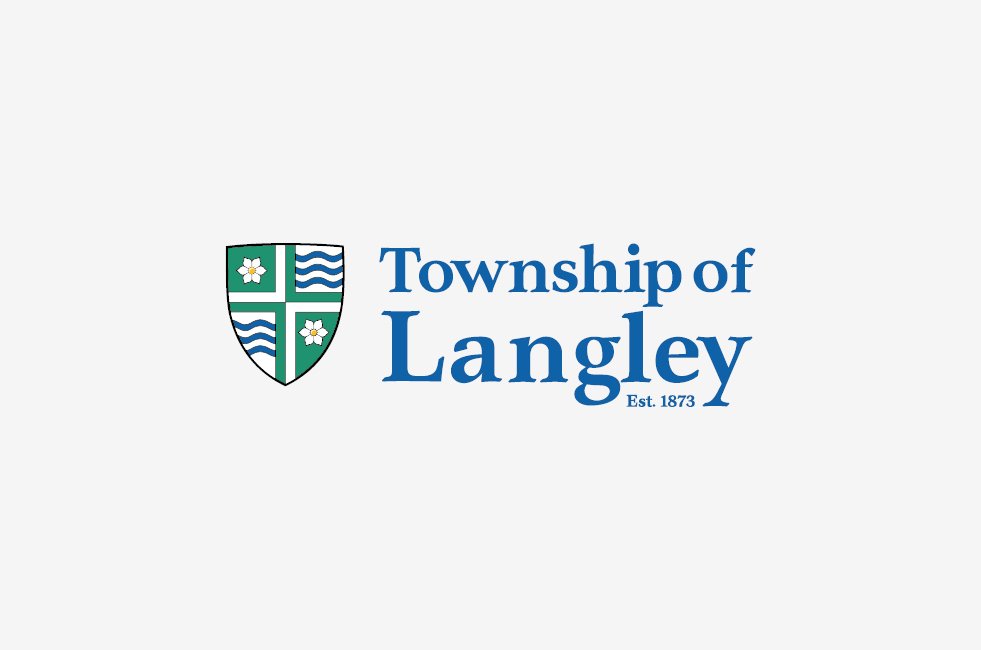 Two individuals and a husband-and-wife duo were honoured for their outstanding volunteer contributions.
Every spring, the Township recognizes its many committed volunteers during a celebration which includes the presentation of the Eric Flowerdew Volunteer Award, the John and Muriel Arnason Award, and the Pete Swensson Outstanding Community Youth Award.
This year's Volunteer Appreciation & Awards Evening was held in-person on Thursday, April 6 at the Langley Events Centre and community members were thanked and recognized for their contributions to the community. The evening included dinner and the awards presentations.
"We are so fortunate in the Township to have so many volunteers that dedicate their time to serving our community," said Mayor Eric Woodward. "It's great to be able to recognize their service. Next year, I would like to see the event expand to celebrate an even wider range of volunteers with so many organizations, from youth sports to community associations. It's a great way to bring the community together and celebrate our collective civic pride, all for the Langley, in the end, we all love and care so much about."
During the event, three awards were presented to recognize community members for their outstanding volunteer contributions.
Eric Flowerdew Volunteer Award
Named after a former Parks and Recreation commissioner, school trustee, and municipal councillor, the Eric Flowerdew Volunteer Award recognizes an individual who promotes an active living lifestyle that enhances Langley's quality of life and community spirit through creative, cultural, physical, or social pursuits.
The 2022 Eric Flowerdew Volunteer Award was presented to Jayne Burton.
"Inspiring a community where we all belong." That's the goal of Inclusion Langley Society, one of the organizations into which Jayne Burton has poured her energy, imagination and dedication – and it perfectly sums up her motivation to make Langley a better place for people with disabilities.
In the last three decades, Jayne has played key roles in organizations like the Langley Child Development Centre (which merged into Inclusion Langley Society), Special Olympics BC - Langley, the Special Needs Advisory Council and Langley Human Dignity Coalition, where she has advocated for employing individuals with special needs at the local School District.
Jayne helps Langley adults, youth and children with special needs; creating sports opportunities, social interactions, early intervention, and access to therapies and family supports because she believes people thrive when their lives have purpose.
Perhaps the group that captured a special place in Jayne's heart is Special Olympics BC (SOBC). She was looking for a welcoming community for her son Christian, a friendly, outgoing and athletic young person on the Autism Spectrum. Special Olympics BC athletes, their families and the organization welcomed Jayne and her family. Since then, Jayne has been involved in every aspect of the SOBC, ensuring they have enough people to run programs, organizing events like the Pagoda Ridge Golf Tournament – a qualifying event for special athletes hoping to compete in provincial competition, and during COVID, she created online activities and a light tour for athletes, giving every participant a gift bag made possible by the donations she collected.
A lot of Jayne's work happens behind the scenes, where accolades may be few but the impact is significant. The successes are what spur Jayne to do even more to create communities of inclusion, with social networks that help individuals with disabilities feel they are welcomed and they belong in a community that truly look after all its citizens.
John and Muriel Arnason Award
The John and Muriel Arnason Award is named after former Township of Langley Councillor and Freewoman Muriel Arnason and her husband John. It is given to two people who volunteer together to make the Township a better place.
The 2022 John and Muriel Arnason Award was presented to Darcy and Manjit Gill.
Darcy's engaging energy and Manjit's warm smile represent decades of 'leading by doing' in the community for organizations like the Canadian Cancer Society, the Langley Memorial Hospital Foundation, Burnaby Multicultural Board and Rotary Clubs of Langley and Newton – even the students of H.D. Stafford Secondary School, who receive support for their school lunch program.
Manjit Gill is known as a strong advocate for excellence in care at the hospital and for her work to strengthen the local economy and create healthy multi-cultural communities. In 2012, she was awarded the Queen Elizabeth II Diamond Jubilee Medal in recognition of her work to better Langley through community activism and citizenship, and the Queen Elizabeth II Platinum Jubilee Award in 2022.
With a lifetime of achievements between them, Manjit and Darcy Gill continue to build a strong legacy. Their leadership donations are vital to the health of our community, including the Langley Memorial Hospital Foundation to fund the major expansion of the emergency room and the annual Giving Hearts Gala, where they encouraged Langley's South-Asian community to follow their lead as advocates, community leaders and fundraisers.
Manjit and Darcy Gill, are truly special in their unique contributions, and in the way they do what they do, as a team that enjoys spending time together and doing for others.
Pete Swensson Outstanding Community Youth Award
Presented to a student in Grade 11 or 12 in recognition of their athletic achievements, academic accomplishments, leadership and commitment to the community, the Pete Swensson Outstanding Community Youth Award is named after the Township's first Recreation Director, an internationally recognized athlete, photographer, and originator of the Langley Walk.
The 2022-2023 Pete Swensson Outstanding Community Youth Award was presented to Brandon Leung.
If you ask Brandon Leung's teammates, coaches, teachers and community mentors to describe this accomplished young individual, you will hear common themes: a role model, an "A" student, a coach, an organizer, a gifted musician, and an extraordinary curling skip. But most of all you'll hear that he's a caring, inclusive leader who brings passion, initiative and commitment to everything he does.
On the curling sheet, Brandon models game etiquette while creating a fun and inclusive learning environment for his WGSS peers. He also coaches the community's junior curling program. Brandon revived the school's curling team before he even entered high school, recruiting and teaching players and, when necessary, assuming some of the coaching responsibilities.
This year, Brandon skipped the WGSS curling team to the Eastern Valley Boys Championships. His commitment was recognized by both WGSS and the local curling community who awarded him the Josh Desrosiers Memorial Junior Award and he was named WGSS outstanding athlete.
Brandon's accomplishments don't stop at the rink. He balances school with leadership roles in the WGSS Leo Club – the Langley Lions Club youth program and the Gator Quality Ambassador program where selected seniors mentor and welcome new students. He is also a mentor with Big Brothers Big Sisters Langley.
Brandon graduates Walnut Grove Secondary School in June, bound for UBC in the Bachelor of Arts program, with an impressive record of accomplishment.
The Swensson Award recipient received a $750 scholarship and the Flowerdew and Arnason recipients received $750 to contribute to a recognized charity or society of their choice.
To learn more about the Township of Langley's Volunteer Awards, visit tol.ca/awards.


Photo Gallery: Volunteer Awards will appear here on the public site.